The apparatus consists of a benchtop steel case supporting the electrical heater, the gas ignitor and the thermometer support.
Enamel finished benchtop steel case.
Electric heating plate with stainless steel support.
Electronic temperature regulator with dial on the front panel.
Oil cup, brass with insulating handle.
Gas ignitor, stainless steel, complete with valve and with support that permits to pass the flame over the cup at the correct distance.
Pt100 probe for temperature acquisition.
Support for Pt100 probe.
Digital display for sample temperature, 0.1°C accuracy.
English written user manual.
For 220 V/50 Hz connections, 500 W power consumption.
Dimensions (l x w x h): mm 360 x 360 x 300. Weight: 8 kg approximately.
CE approved.
AD0092-110        Apparatus with digital display, 0.1°C accuracy (complete with PT100 RTD with cable and connector)
ACCESSORIES
CAL001                PT100 simulator
CAL002                Officially certified PT100 simulator
CONSUMABLES
AD0092-C00        Oil cup
AD0092-C01        PT100 probe
TA011C-N00       ASTM 11C thermometer (-6°C/+400°C)
Specifications may vary without notice.
The apparatus is supplied bare without glassware (if any), accessories and consumables.
Next Product: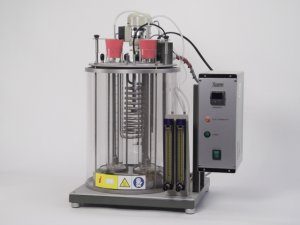 Foaming Bath
Previous Product: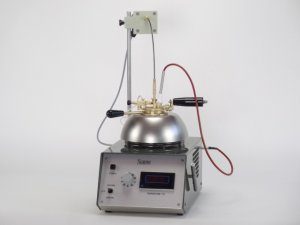 Manual Pensky Martens