The apparatus, consists of a benchtop steel case containing a stainless steel bath: the cover has a series of holes suitable for both glassware for copper and silver strip corrosion tests and vessels for copper strip corrosion test. Two manifolds permit to easily connect cooling water to silver corrosion glassware.
Enamel finished steel case, benchtop model.
Stainless steel bath, 30 liters capacity: cover with holes, suitable for silver corrosion test tubes, copper strip tarnish test vessels or test tubes. The cover is equipped with a condensing coil in order to avoid steam leaks when used at 100°C.
Control thermometer jacket.
Electric stirrer.
Stainless steel auxiliary heater with dedicate switch on the control panel.
Microprocessor thermoregulator with PID action and built-in temperature display 0.1°C accuracy. Probe: PT100 RTD.
Working range: from 30°C to 110°C. Regulation accuracy ± 0.1°C.
Safety device against overheating and low-level.
Easy access control box placed on the right side of the apparatus and containing all the electronics: anodized aluminium control panel with English written indications.
English written user manual.
For 230V/50/60 Hz connections. Power consumption 2500 W.
CE approved.
Four, six and eight-unit apparatus available.
AD0130-200        Four-place unit. Dimensions (l x w x h): 760 x 400 x 900 mm. Weight 45 kg approx.
AD0130-210        Six-place unit. Dimensions (l x w x h): 860 x 400 x 900 mm. Weight 55 kg approx.
AD0130-220        Eight-place unit. Dimensions (l x w x h): 960 x 400 x 900 mm. Weight 65 kg approx.
ACCESSORIES FOR ASTM D 130
AD0130-A00        Stainless steel corrosion test vessel
AD0130-A01        Test tube support (for 3 test tubes)
AD0130-A02        ASTM Copper Strip Corrosion Standard
AD0130-A03        Strip vise for one strips
AD0130-A04        Strip vise for four strips
CONSUMABLES FOR ASTM D 130
AD0130-C00        Glass test tube Ø 26 mm
AD0130-C01        O-Ring seal for test vessel
AD0130-C02        Copper strip 75 x 12.5 x 3 mm
AD0130-C03        Silicon carbide paper, 240 grit, 12 sheets
AD0130-C04        Silicon carbide paper, 150 grit, 12 sheets
AD0130-C05        Silicon carbide grains, 150 grit, 0.5 kg
AD0130-C06        Viewing test tube
TA012C-N00       ASTM 12C thermometer (-20°C/+102°C)
  ACCESSORIES FOR IP 227
  IP0227-A00         ASTM D 1660 comparative table
  IP0227-A01         Strip vise for four strips
  CONSUMABLES FOR IP 227
  IP0227-C00         Amber-glass sample container
  IP0227-C01         Amber-glass condenser
  IP0227-C02         Silver strip support
  IP0227-C03         Silver strip
  IP0227-C04         Silicon carbide paper, 240 grit, 12 sheets
  IP0227-C05         Silicon carbide paper, 150 grit, 12 sheets
  IP0227-C06         Silicone carbide grains, 150 grit, 0.5 kg
GENERIC ACCESSORIES
CAL001                PT100 simulator
CAL002                Officially certified PT100 simulator
Next Product: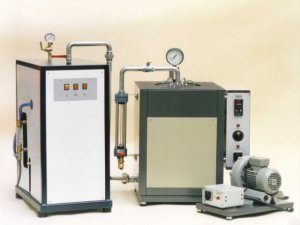 Existent gum in fuel
Previous Product: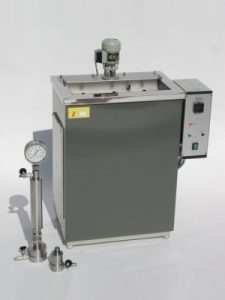 Reid vapor pressure of gasoline